Stupid coffee cup
August 20, 2009
*
by Chris Miller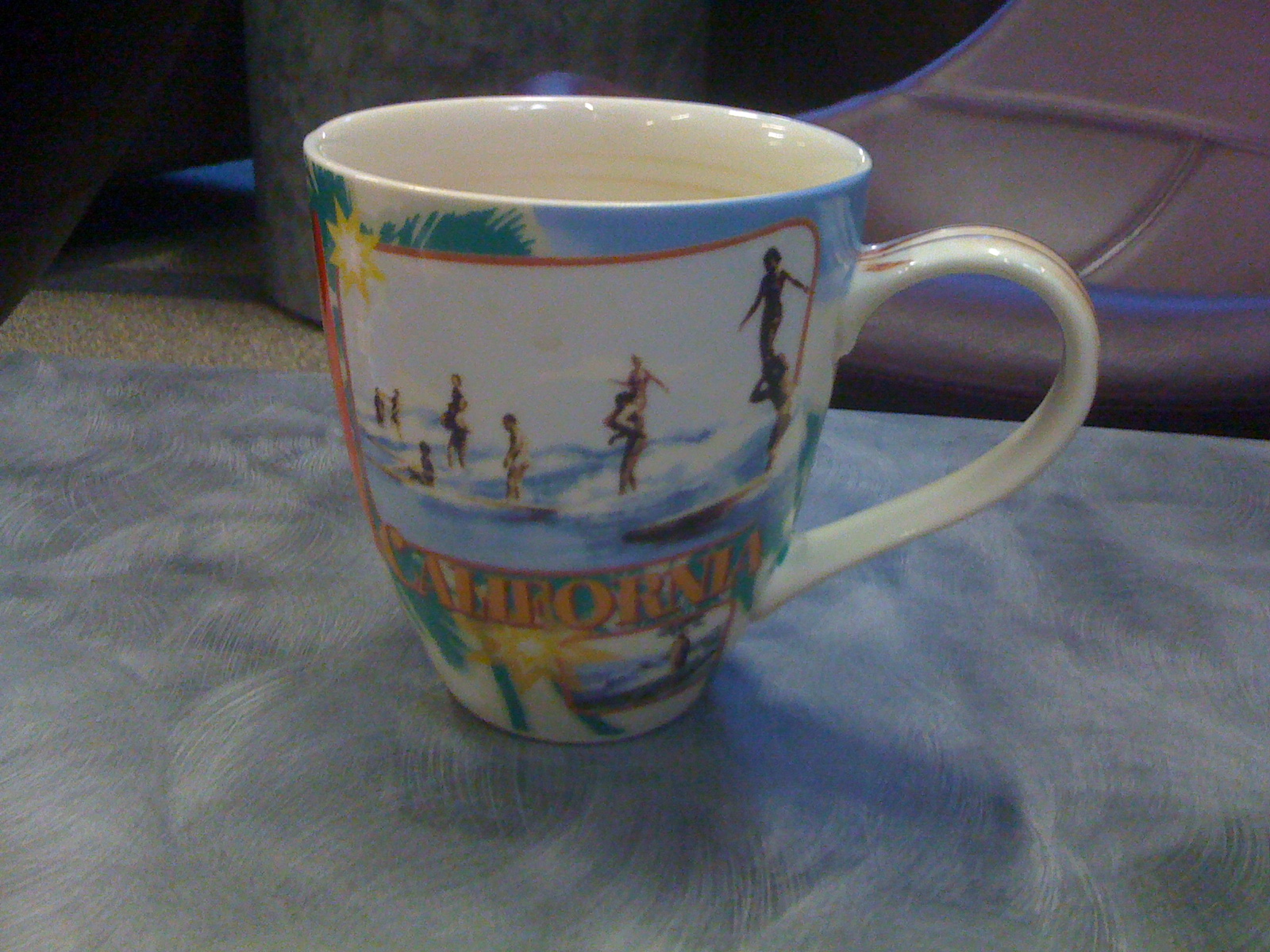 I'm here for my second BFB (Blogging for Bagels) session at NextSpace. It's been two weeks since my last post and it's given me some time to think about the types of things I'd like to blog about. But since I've forgotten most of them by now, I'll just blog about my stupid coffee cup.
When I first joined NextSpace, I kept forgetting to bring a coffee cup from home. In reality, I don't have any coffee cups, I just use pint glasses because coffee cups are just too darn small. So one morning I set out to find a coffee cup locally in Santa Cruz. I didn't really want a branded coffee cup, but I went to Lulu's at the Octagon anyway and they only carry cups at their main store at the end of the Pacific Garden Mall. I ended up at the Longs drugs down the street, only to find that they had really cheap plastic travel mugs. All I wanted was a basic ceramic mug!
Out of desperation, I asked a nice old lady at the store if they carried any ceramic mugs. She said no, but just as I was leaving she mentioned a kiosk with "local artisan stuff". You can always count on old people to be helpful, not like these young whipper-snappers that expect to, well, I'll save that for another blog post.
So off to the kiosk I went. Unfortunately "local artisan" is another way of saying "cheap tourist crap". However, they did have a ceramic coffee mug that actually holds more that 8 ounces of coffee. I'd tell you how much, but my graduated cylinder is in my "secret lab of evil" (spoken in the voice of Dr. Evil from Austin Powers). So I rushed to the checkout counter and coughed up (literally) like $13 for this friggin mug.
So what's wrong with this mug, other than the amount of extortion I paid for it? Let me count the ways… The mug has a bunch of surf related pictures on it, it's very Santa Cruz, so that's cool. I didn't really think much of it until my co-entrepreneurs started commenting on "what a cool coffee cup" it was and "where did I get it". This is where my disgruntlement started.
At first glance you might think this mug was made in Santa Cruz, but it doesn't even say Santa Cruz on it, it says "California", like our entire state is known globally as a surfing destination??? It's a piece of overpriced tourist junk, probably made in some sweat shop somewhere which is very un-Santa Cruz. Lastly it was coated in some sort of clear coat which has thankfully all peeled of now, and fortunately it appears unnecessary as none of the images are coming off even though I regularly scour the cup (in resentment) with a scotch-brite sponge.