Fall boat trip with friends
October 5, 2015
*
by Chris Miller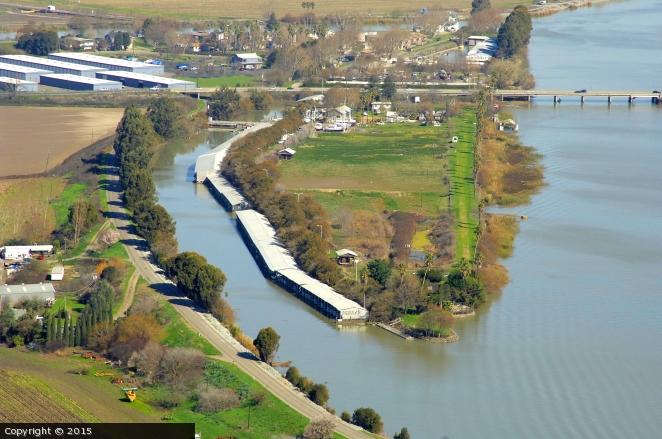 This past weekend we took a trip up to the California Delta to spend the weekend on the boat which is berthed at Perry's Yacht Harbor. We hadn't been since the 4th of July weekend, and a minor electrical repair was needed. I just had surgery on my wrist and I knew I couldn't fix the boat, wash it, or likely dock it without enlisting some help. We made a last minute call to our friends John and Terisa, and they were up for the spontaneous voyage.
We started off with some breakfast burritos from the Scott's Valley Market and off we went. Following my brother's past itineraries, we made a pit stop at Safeway in Pleasanton for more affordable provisions, and made our way up Vasco road, and highway 160 up to Brannan Island. The first order of business was the usual boat wash, except the birds figured out the guardian owl was made of plastic, and subsequently the bow of the boat was covered in bird shit in the pattern of the bow rail. Fortunately I has come prepared with a pressure washer to overcome the low pressure at the dock, and it sped up the process of cleaning the exterior.
The next order of business was the electrical repair. On the last visit we experienced a complete electrical failure, fortunately we were already docked at the marina and not out in the river. Most modern pleasure boats have a master wiring plug on the engine, and after two attempts I was able to order the correct one from Michigan Motors online, I think it was about $70 with shipping. The big deal here is braiding the wires for a good electrical connection, and staggering the splices so you don't end up with a fat bundle of solder joints.
It took about 90 minutes and we were ready to go for a cruise to get gas at Korths Pirates' Lair down the river. I went here because my brother preferred to get gas here and was on a first name basis with the gas guy, a younger fellow named Joe. Unfortunately I didn't think to call ahead and we missed closing time by an hour. It's been years since I have been up to the Delta regularly, and my Dad rarely let me dock as a kid, so I needed the practice. Next stop, B&W Resort which is one of the few places on the Delta that has 24hr automated gas service. They don't offer free septic tank pumping, but the gas was $0.16/gal cheaper at $3.87/gal. Whatever the cost of gas on land, gas on the water is always $1/gal more. The boat was thirsty, we were unable to gas up last time due to the electrical problem and I was worried about the gas gauge being wrong. We put 50 gallons in the boat, and it was time to make our way to the evening festivities at Tower Park, about 20ish minutes by boat.
Things slow down in the Delta in the winter, so the options are more limited. I chose Tower Park because my old friend Bob Donnelly was playing in a band that night called the Mojo Social Club. I hadn't seen Bob in over 15 years, and we recently connected on FaceBook where he would invite me to his gigs. Bob and I met at West Valley Dodge with the likes of Paul Carlini (RIP) and David Gray whom I attend death metal concerts with once in a while.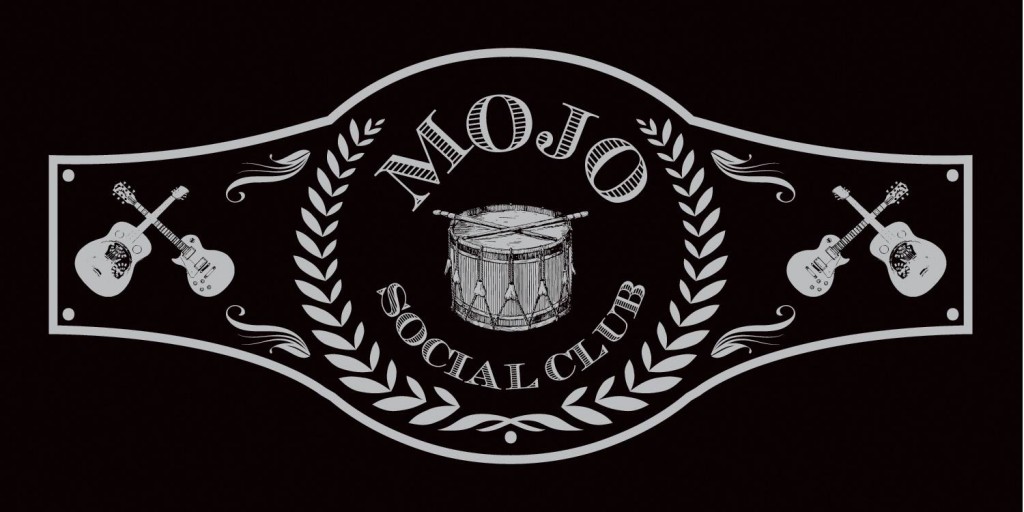 It was getting dark and we were able to make it to Tower Park OK, but the thought of going back to the marina at 1am with a handheld spotlight was not appealing. Fortunately in the Delta you can go to a bar, get shitfaced drunk, and fall asleep on your boat without getting hassled. Normally one would pay an overnight docking fee, but being the off season I was told they probably didn't have anyone patrolling the docks, and he was right.
We headed up to the bar with an hour to spare to get some food and drinks. Since this isn't Yelp I'm not going to go into the food, but let's just say the Delta is not a foodie paradise. We did have a long discussion about Gordon Ramsey, but I digress. With a couple of vodka tonics in me, I decided that rather than approach Bob directly, I would ask the waitress to tell Bob a cute girl was asking for him to sign an autograph. Of course I was wearing the pirate hat at the time, and decided it would be more fun if Terisa wore the pirate hat while I turned away so Bob couldn't see my face. I guess Bob doesn't know how this FaceBook thing works, otherwise he'd have known I was on the confirmed attendee list.
So Bob walks up, takes a look at Terisa, and it seems was having trouble knowing just what to say. "Do I know you?" She said "no but do you know this guy?". Just then a member of the band walks up and says he heard a cute girl was asking to meet Bob and he couldn't believe it, so he had to see it with his own eyes… We spent 15 minutes talking and took a walk down the dock, the Bob was off to start his set. We hung out for a couple of sets with a break on the boat in between.
That's another nice thing about the Delta, you can drink on your boat. We weren't up for hanging in the bar for the duration, so around midnight we went outside to check out the lightning storm that spanned from about Fairfield up to Sacramento.
Yes folks, there was rain in California, just not in the Bay Area. John and I laid on the bow of the boat while the gals hung out in the cockpit. The view was awesome with mixes of visible lightning bolts, and some flashed obscured by clouds (coincidentally a great album by Pink Floyd). It started to sprinkle then came down in buckets. We hung out in the cockpit safely encased in canvas where we could continue to watch the show for over an hour. My only mistake was having opened the hatch in the front berth where one of the blankets was getting drenched. Fortunately Michelle got over it, or at least I woke up the next morning still alive.
We slept in until about 9:30 the next morning, and made a quick dash down Potato Slough, completing a big circle around Bouldin Island. We needed to make it to Korths before 11:15 when they quit service breakfast. We opted to park in the guest dock which is a little less challenging than the gas dock. Despite some tricky conditions and use of only one arm, I managed to do a decent job of docking the boat. I couldn't have done it without John's help, who was a quick study at jumping onto the dock, and quickly affixing the lines and tying off on the dock cleats.
We made our way back to the marina and did a quick cleanup of the interior, and headed back towards home.
Michelle and I opted to make a stop at Wente Winery in Livermore to do some wine tasting. It was a really chill weekend with good friends and I hope I speak for all of us when I say I really felt relaxed at the end.